1. Your Soulmate Might Be Lurking In Church
Churches are an integral part of Lagos and many marriages begin and end in the church. If you're not a churchgoer you might want to start now because your soulmate might just be a few services away.
2. Take The Bus, Bae Might Be Heading In The Same Direction
Taking the bus is one of the most stressful things you can do in Lagos but it's also a great way to meet with people from different walks of life. So leave the car at home, ditch Uber and get on the bus because there's a good chance your soulmate is getting on that same bus.
3. Foodies Unite At Iya Basira's Joint
The local buka is the melting pot of any community and a super good spot to meet the one with the key to your heart, so go out and get yourself a nice plate of amala and ewedu. 
4. Owambe's Are For Everyone Including Your Soulmate
Saturday's in Lagos are synonymous with weddings and parties however there's hardly ever a day that goes by in Lagos without there being one party or the other. If you don't go out often you have to start because your soulmate is certainly at that party you're avoiding.
5. Going To The Cinema Is Always A Good Idea
It's always fun to take in a movie or two and the best part is you never know who you're going to run into at the cinema. You could bump into your soulmate at the concessions stand or find them sitting right beside you during the movie.
6. A Night Out Might Lead Your Soulmate To You
It's Friday night and the club is calling your name, you'd better answer the clarion call. The clubs in Lagos are typically packed full on the weekend and bae just might be one of the people getting lit in the club. Don't forget to shine your eyes in there.
7. You Might Want To Attend More Events
The city of Lagos is always alive with events from concerts to art exhibitions to fashion shows and people typically find themselves at the shows and events that speak to your interests. If you meet your soulmate at an event in Lagos then both of you probably have the same interests and that's a win-win situation.
8. Lagos Traffic Is Always An Option
As a Lagosian, you've probably spent a good percentage of your time in traffic, chances are your soulmate spends most of their time in traffic as well. So if you're stuck in traffic, keep your eyes open and look out for your soulmate because you really never know.
9. There's Always Social Media
These days we all have access to the internet which makes it the easiest place to meet your soulmate. You don't have to put in too much effort, you don't have to get dressed and you certainly don't have to leave your house all you have to do is dive into the DM and shoot a carefully calculated shot.
10. Just Steal Your Soulmate From Someone Else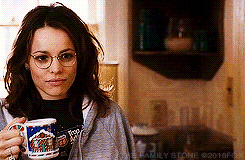 If all else fails you can always steal your soulmate from someone else but I'm not the one that sent you.