Foreign movies are filled with road trips where they get lots of food, turn the radio to the highest and sing at the top of their voices, however, travelling in Nollywood is all potholes and accidents.
When Emeka decides to leave the village for Lagos via God is Good motors, the whole trip is just made to look problematic.
If your travel plans do not involve Canada or the United States, most Nigerians don't want to hear about it and we'll tell you why.
1. Nollywood accidents that always kill everybody on board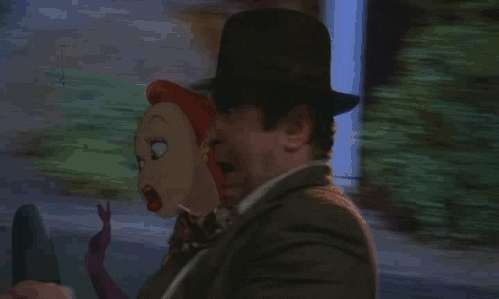 As I mentioned, Nollywood writers can never seem to run out of narratives that involve road accidents. And the gory ways in which they are portrayed do not help one bit. The car is either somersaulting into the bush or the driver is losing a battle to the steering wheel. And you can be sure, airbags would never make an appearance
Overall, it is an experience you would not like to live through.
2. Village People Problems
The media has a great deal of influence on the people that consume it. Now, a large percentage of the accidents portrayed in Nollywood happen due to spiritual causes.
Emeka is on his way to Lagos but his stepmother does not want him to succeed so she throws his voodoo doll into a fire and 10 minutes later, the bus explodes.
These are the kind of movies Nollywood feed us and you want us to go on a road trip just because?
3. Have you seen our roads?
I served in Kwara and travelling down there from Lagos, was not a walk in the park. It is as though Nigerian roads deliberately try to ambush you. Most Nigerians would opt for a flight to their destination but there is the little issue of the lack of an airport. 
So a road trip is filled with the blood of Jesus and Qu'ran verses. 
4. Speaking of religion, imagine sitting in a bus for 5 hours as someone continuously rings a bell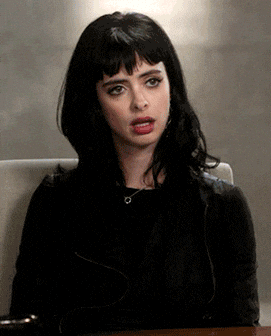 Nigerians have many ways of combating evil spirits but the only one they would confidently state in public is Prayer.  There is always a religious cleric in the bus ready to pray for 2 hours straight. 
So there you are, in a bus to Ogun state but someone won't let you plan your itinerary in peace. 
Shouting and ringing bells at every pothole. 
5. Break downs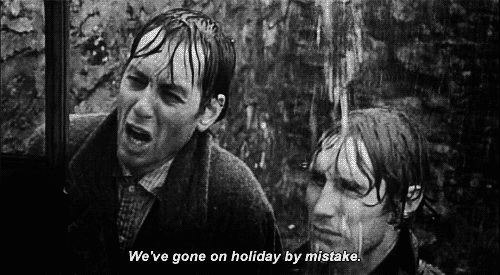 Imagine your car breaks down in the middle of the night and you have to beg passing cars for a ride. You could meet your good samaritan or Kola that has been driving around all day, looking for pants to collect.